Covenant Christian High School provides a Christian approach to education emphasizing a Biblical worldview for the Shoals area. Prayer, academic excellence, and spiritual and moral development are central to Covenant's purpose.
Covenant Christian School seeks to equip college-bound students to become life-long learners and servant leaders in their communities. We assist Christian families to pursue excellence in spiritual, academic, physical, social and artistic growth for our students. Our curriculum offers a comprehensive education within a non-denominational, Christ-centered worldview.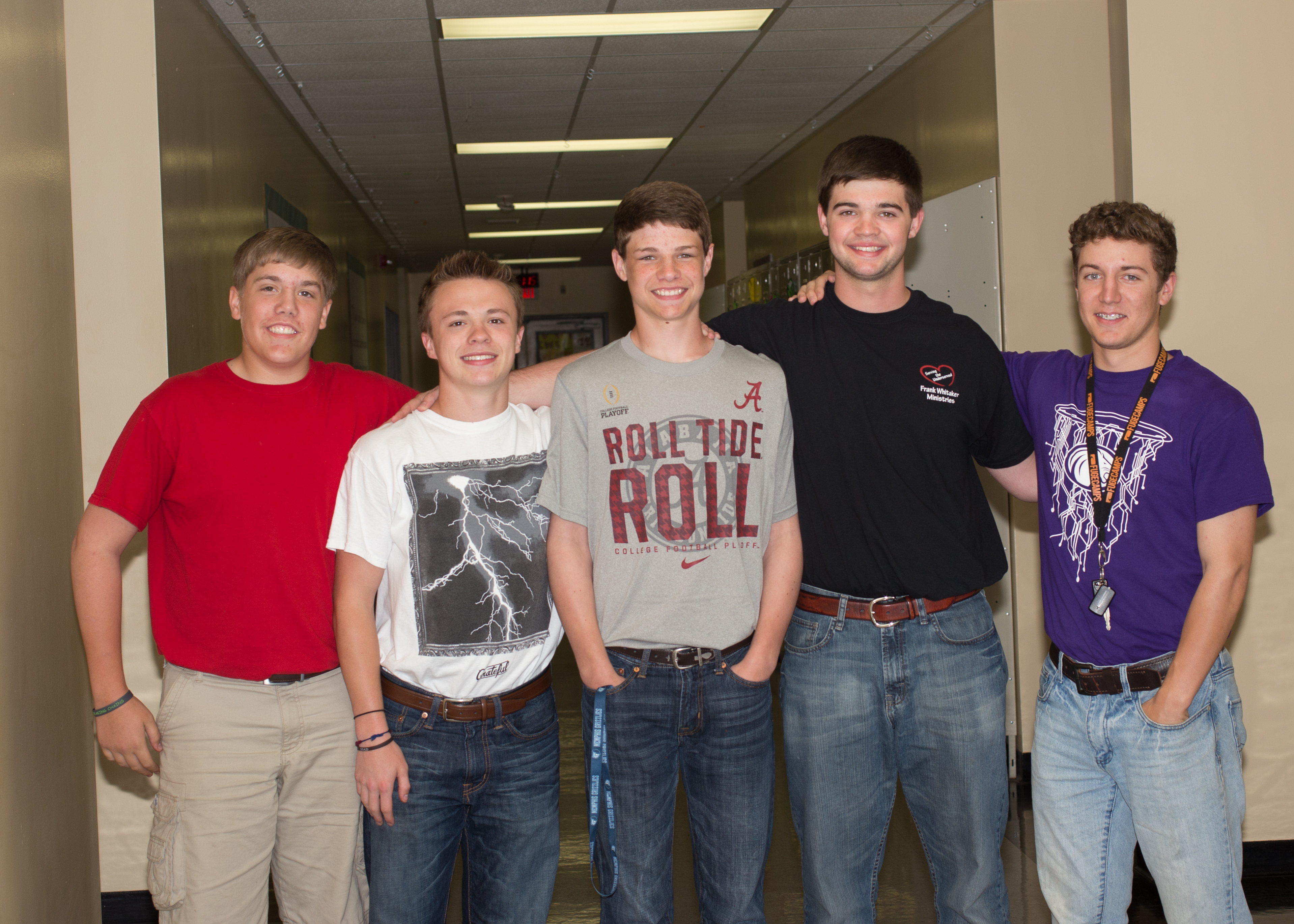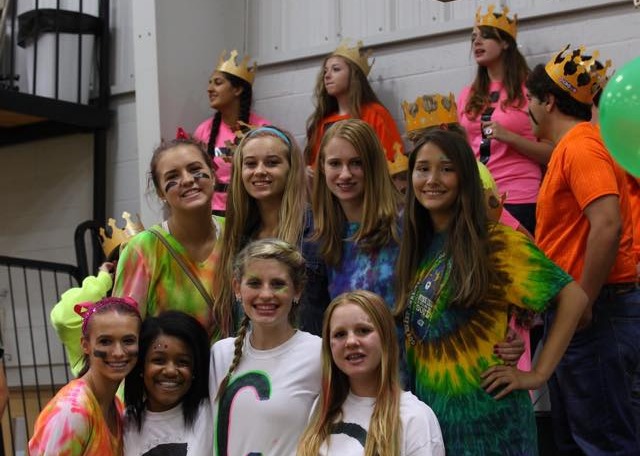 Curriculum
English
9th – Literature and Composition

10th – World Literature

11th – American Literature

12th – Dual Enrollment for English Literature and Composition. Two college English courses in conjunction with Northwest Shoals Community College are completed during the senior year.
Science
9th – Physical Science

10th – Biology

11th – Chemistry

12th – Human Anatomy and Physiology
Social Studies/History
World History

American History

American Government

Economics
Mathematics
Algebra I

Algebra II

Geometry

Algebra III and Trigonometry

Pre-calculus

Business Mathematics & Personal Finance
Foreign Language
10th – Latin I

11th – Latin II
Physical Education
General Physical Education

Health

Varsity Sports (Class 1A, AHSAA)
Performing Arts
Drama

Speech

Vocal and instrumental participation in Chapel programs
Computer Applications
9th – Basic strategies involved in using Microsoft Office. Topics include Microsoft products such as Word, Excel, and PowerPoint. Additional topics may be included depending on the pace of the class.
Yearbook
9th, 10th, 11th, and 12th – Sponsor approval required, and may be taken multiple times.
Teacher's Aide
12th – Students assist teachers with classroom duties
Driver's Education
Must be 15 years old and possess an Alabama Driver Learner's permit

Offered via outside CCS faculty member.
Daily Schedule includes:
(Regular Bell Schedule for Grades 9 - 12)
Homeroom: 8:00 – 8:10
1st period: 8:10 – 8:55
2nd period: 9:00 – 9:50
Break: 9:50 – 10:00
3rd period: 10:05 – 10:55
4th period: 11:00 – 11:50
5th period: 11:55 – 1:10 (Lunch is served during this period.)
6th period: 1:15 – 2:05
7th period: 2:10 – 3:00
On Mondays, there is a slight difference in 1st – 4th period times due to Chapel from 8:10 – 8:45
Annual Highlights
Retreat – A senior retreat is planned at the beginning of the school year. Team building activities and leadership qualities along with spiritual discussion and guidance is provided during this time. The administrator ends the retreat with a charge to the senior class as they begin their senior year.

Senior Play – Performance is scheduled in the fall. Proceeds from the play are used to offset the cost of the NYC spring trip.

New York City, NY – In the spring of their senior year, students participate in a Senior Trip to NYC. Class fundraisers help with the cost of this trip.

Trip to Alabama Shakespeare Festival Theatre and Norton Auditorium at UNA for all grades
Dual Enrollment
Covenant Christian School and Northwest Shoals Community College Dual Enrollment offerings are available. CCS Students have the opportunity to earn college credit for English 101 and English 102. (6 credit hours)
College Guidance and Planning
The Guidance Counselor at CCS offers directions to students and parents as they navigate the college application and selection process. Covenant's School Code for testing is 012696.
ACT Information
Please visit the ACT website to learn more about this testing.
PSAT Information
Please visit the PSAT/NMSQT website to learn more about this test given to 11th graders.
Clubs and Organizations
Key Club

Student Council

National Honor Society

Yearbook

Latin Club

Drama

Mentoring/monthly service projects

Leadership Shoals – per application with the Shoals Chamber of Commerce
Graduation Requirements
There are two different diploma options: High School Diploma and an Honors High School Diploma.
4 Math credits

4 English credits

4 Science credits

4 Social Studies credits

4 Bible credits

2 Foreign Language credits

1 Fine Arts credit

1 Physical Education credit

1 Computer credit

½ Health credit

½ Elective credit

25 credits are required for graduation/26 credits are required for an honors diploma (For an Honors Diploma, 11th and 12th-grade students must take Honors English and Math.)