Pre-school is a wonderful time of exploration, discovery, creativity, and development. Physical growth, academic prowess, social bonds, and faith take root in these glorious early years of learning. Covenant Christian School's pre-school program uses age-appropriate activities and materials to help children grow spiritually, physically, emotionally, socially, and intellectually according to each child's developmental stage.
The pre-school years are the years when language matures, independence grows, and first friendships are made. Our safe and loving environment provides children with the support needed to help them learn through discovery and play as they develop. It is a goal of Covenant Christian School to maintain an atmosphere that affirms each child's worth by honoring the reality that each child is created in the image of God. The children will be taught that our God is indeed their God – the God of the Bible who is all-knowing and loving.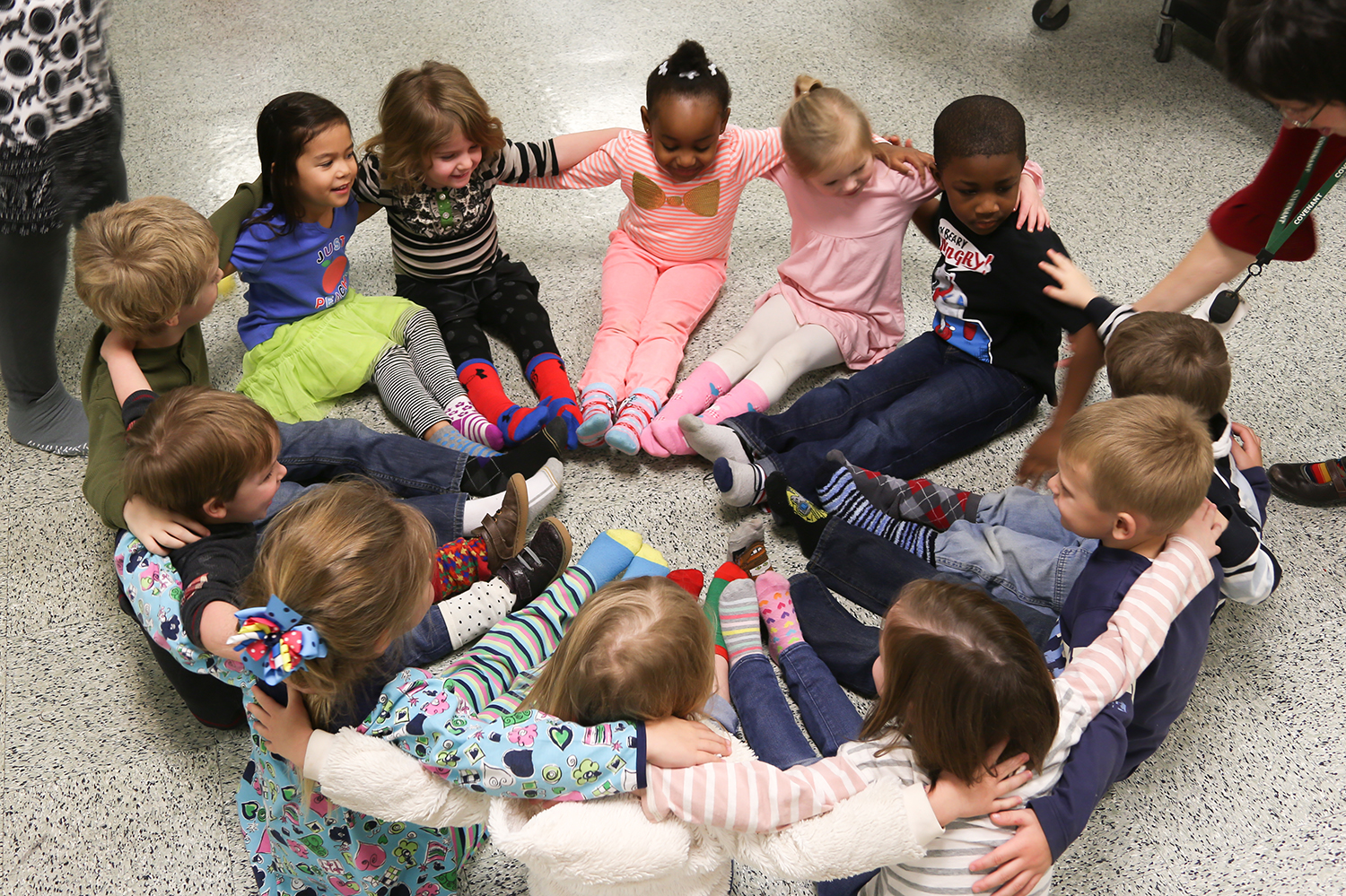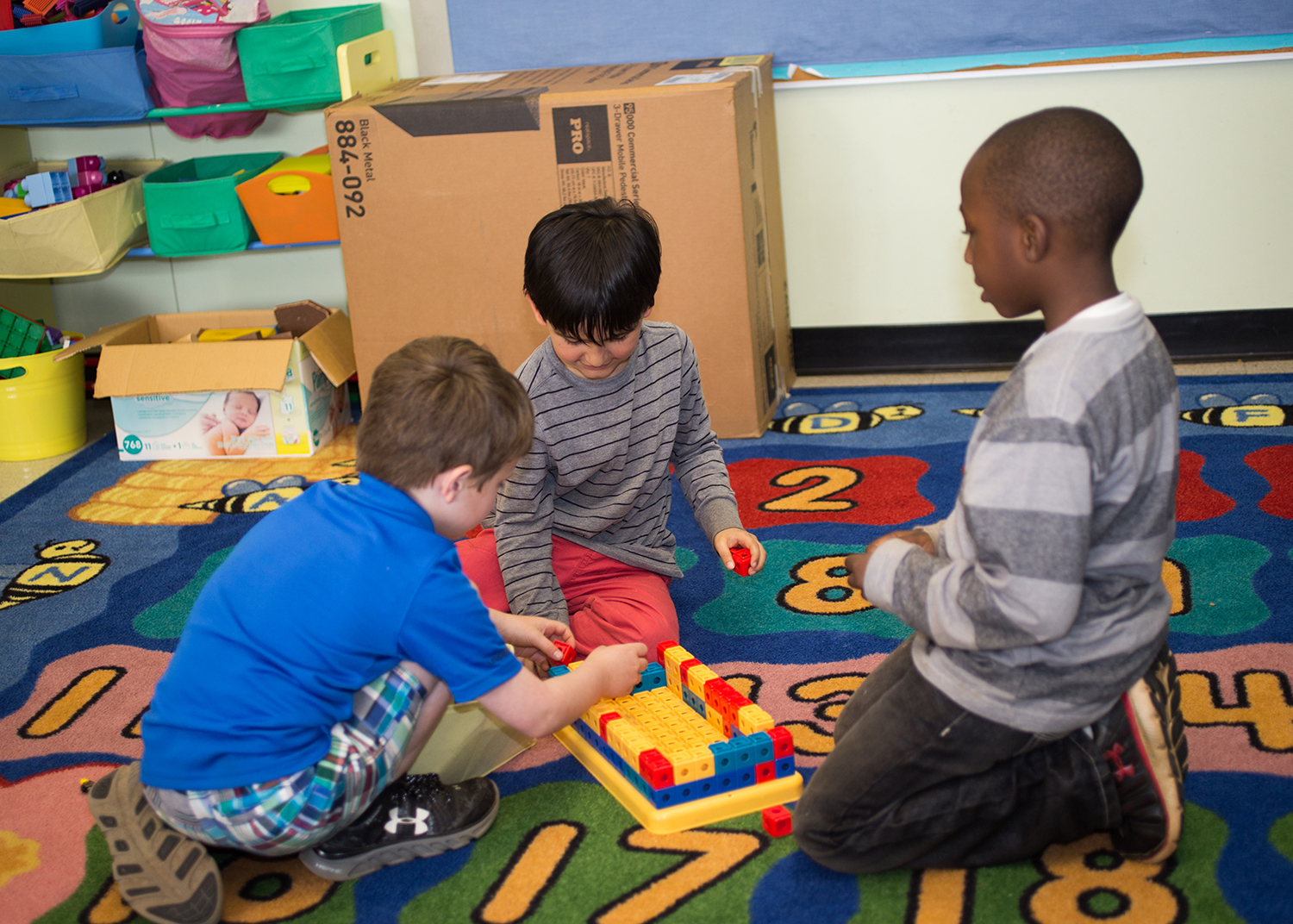 Curriculum
Bible
Old and New Testament Bible Stories

Weekly scripture memory

Integration of Biblical worldview in all subjects
Language Arts
Literacy Development: Phonemic awareness, introduction of letters A to Z, introduction of phonetic sounds, color recognition, print matching, and rhyming words, sight words introduced in K-4

Foundations and Frameworks reading program is begun in K-5 and continues through fifth grade.

Comprehension: Story sequencing, making predictions, retelling, character, drawing conclusions, comparison and contrast

Listening and speaking: Follow directions, share experiences, express needs

Writing: Upper and lower case letters, numbers, first and last name
Social Studies
Civics: Families

Economics: Community workers

Geography: Maps and globes

History: American holidays
Math
Numbers and operations: One to one correspondence, recognition of numbers 1 – 20, comparing sets, equality, concept of addition

Geometry: Plane figures

Algebraic reasoning: Patterns

Problem-solving
Science
Life Science: The body, five senses, plants, animals

Earth Science: Weather and seasons
Library
One class per week (K-4 and K-5)

Literature appreciation and story elements
Foreign Language
One class per week for K-5

Exposure to Spanish vocabulary and culture
Physical Education
5 classes per week (K-4 and K-5)

Movement, fitness, group games

Daily outdoor play (weather permitting)
Music
One class per week

Vocal music, listening, rhythm and movement
Media and Technology
Pre-school teachers utilize technology in the classroom to enhance the curriculum. There are computers in the classrooms. In addition, teachers have access to a fully equipped computer lab. Pre-school students (K-4 and K-5) visit the library once a week for media exposure and storytime.
Fine Arts Opportunities
Pre-School students have annual Fine Arts events. Among these are the annual Christmas Program presented to other area kindergartens and Grandparent's Day programs.
Daily Schedule includes:
Bible Time

Table work: phonics, handwriting, and math

Centers/Free Play

Snack Time

Story Time

Indoor/Outdoor Play

Rest
Weekly Schedule includes:
Music

Art

Spanish

Library

Guidance
Annual Highlights
100th Day of School

K-4 Mothers' Day Tea

Community Helpers (police, firefighters, ambulance, and medivac helicopter visit the school)
After School Care (Extended Care)
Covenant Christian School offers after-school care until 5:30 pm each school day. It begins at 2:30 pm for students in K-3 and K-4. Extended Care begins at 3 pm for K-5 students. The program is directed by a loving staff who oversee snack and play activities. Extended Care is provided free of charge for K-3 and K-4 students.