We want to thank Cox Boulevard Church of Christ for the thoughtful basket of snacks and classroom supplies. Thank you most of all for your prayers for our new school year.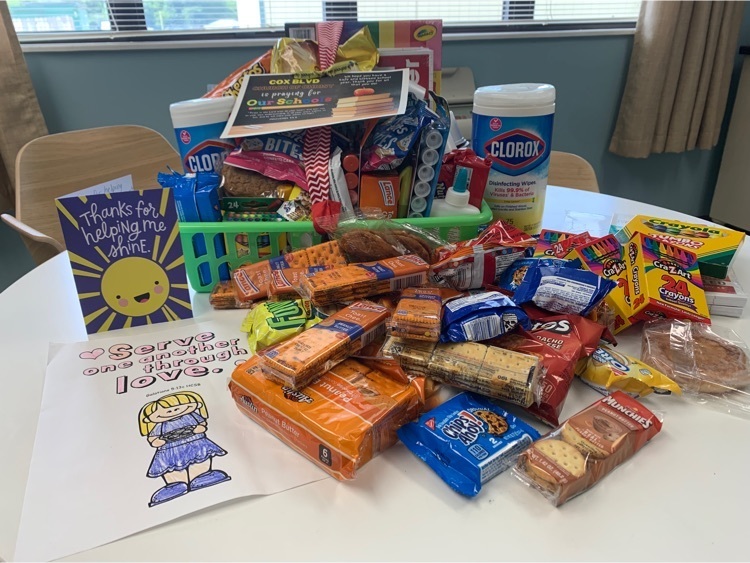 Jake Hall and his partner are the boys 15UNorth Alabama Tennis Academy Doubles WINNERS! Zoe Griffin and Avery Marlar are the 15U Runners up! Way to go!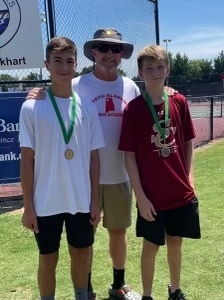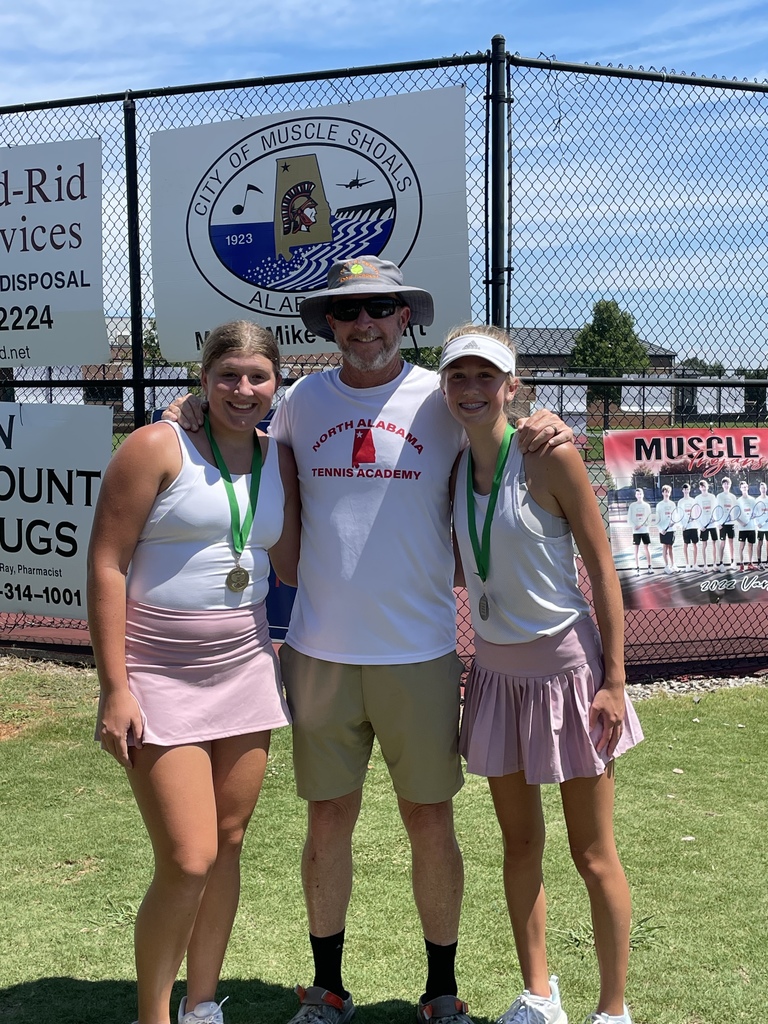 A big thanks to all who supported the Booster Bash. We are proud of our athletes, and it was a lot of fun to Meet The Eagles!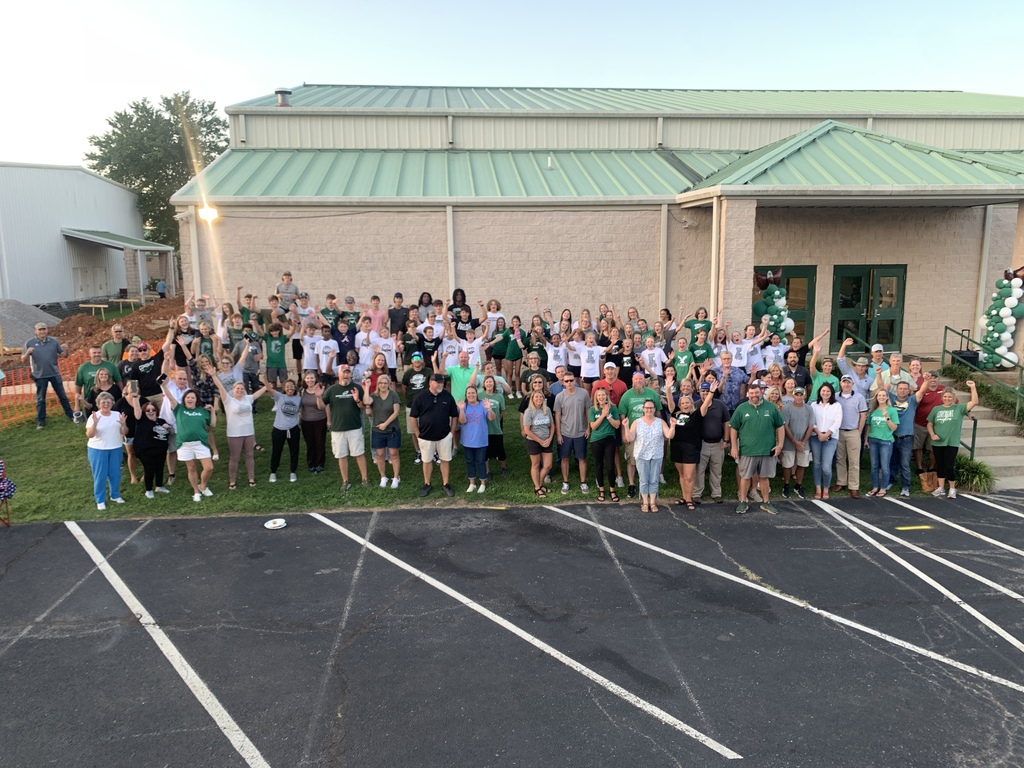 CCS elementary had an amazing first week back! We loved seeing our friends, making new friends, meeting our teachers, and getting back to the love of learning new things. We are looking forward to a wonderful school year!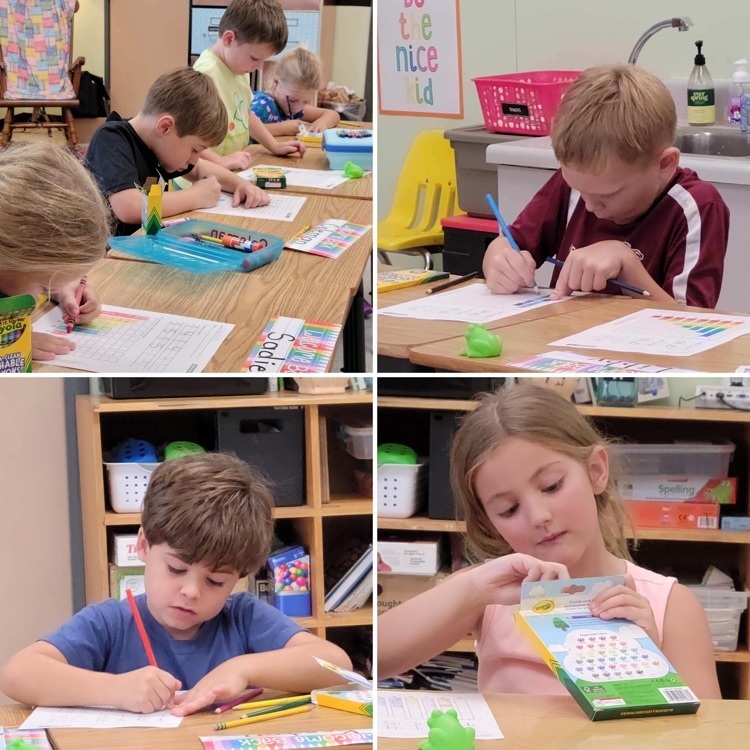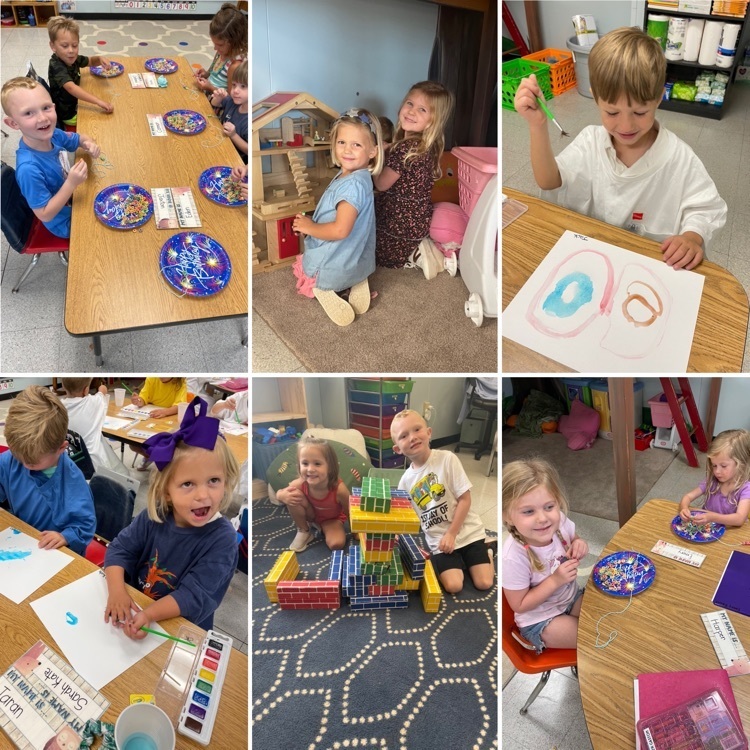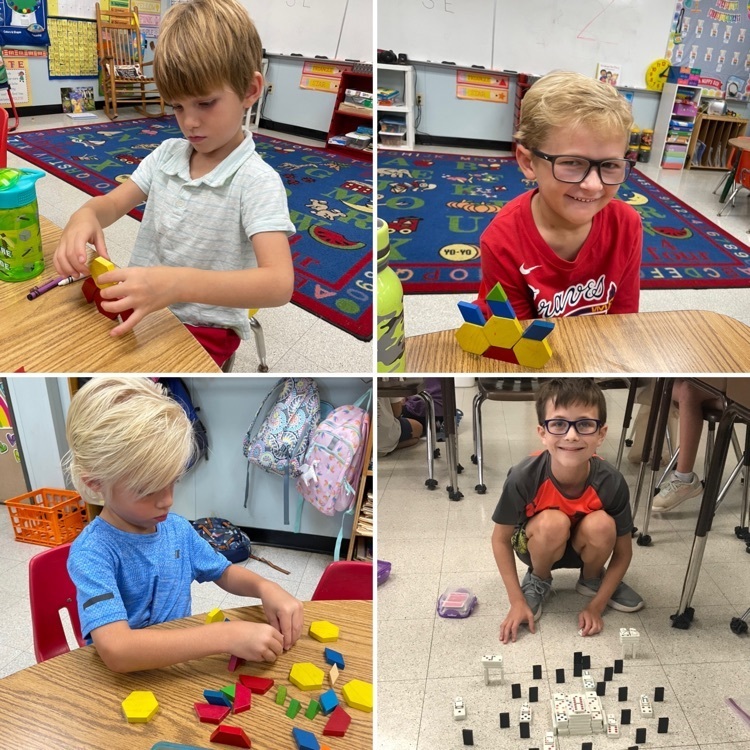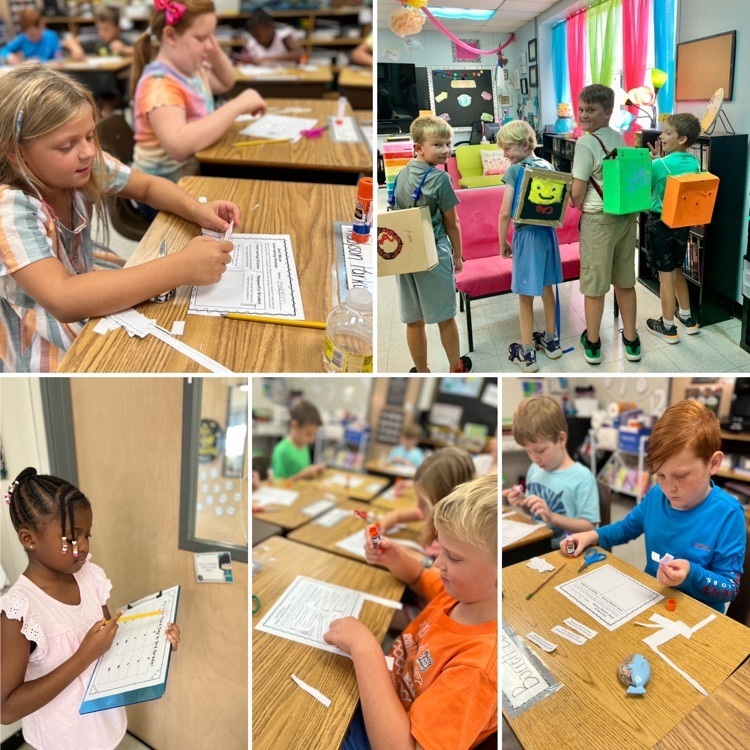 Tomorrow is Chick-fil-A Friday! Chicken biscuit for $4 and a drink for $1 at drop off in the morning! Thanks for supporting our seniors!!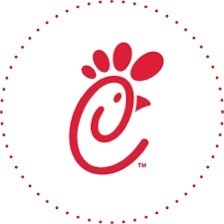 Join us tomorrow night! Come for dinner, fellowship, and meet our 2022-2023 Eagle 🦅 teams! Bring your lawn chair and enjoy a night with your Eagle family. Free family dinner with a paid Booster membership. Venmo @ccsboosters or send your cash or check to the office.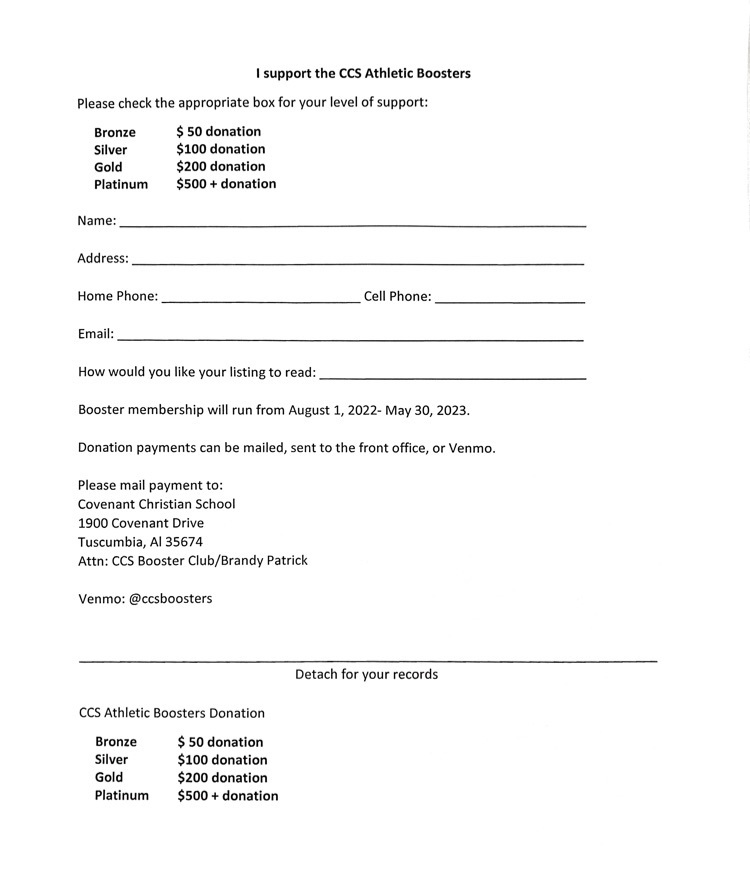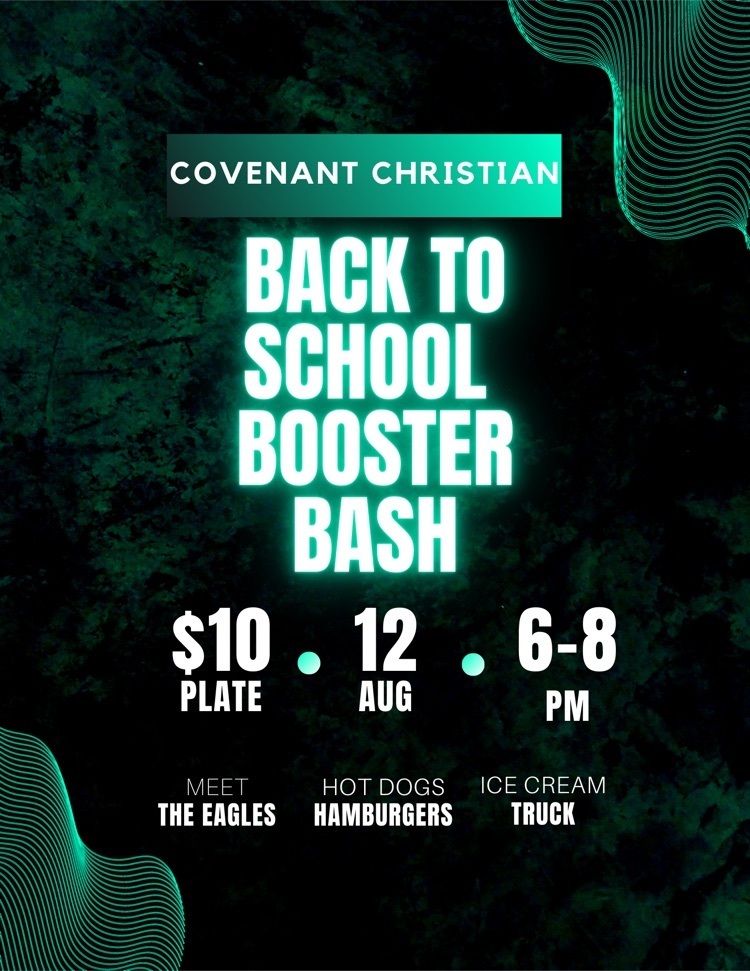 Don't forget! PARENT ORIENTATION Tonight at 7pm. The Athletic Booster Bash is Friday.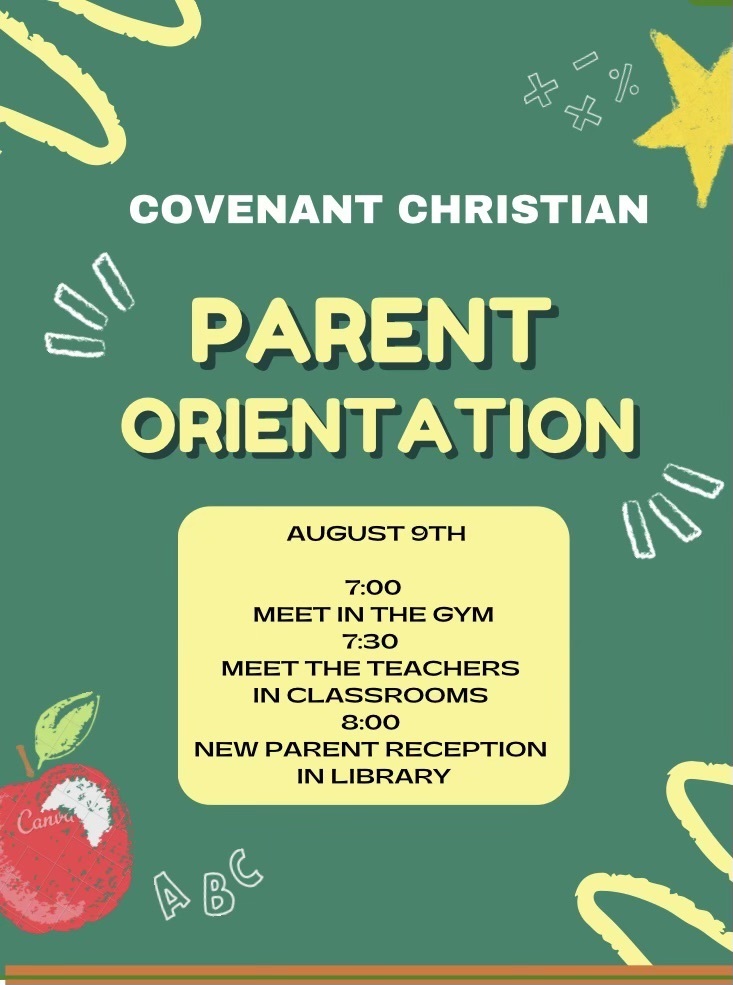 Reminder for tonight!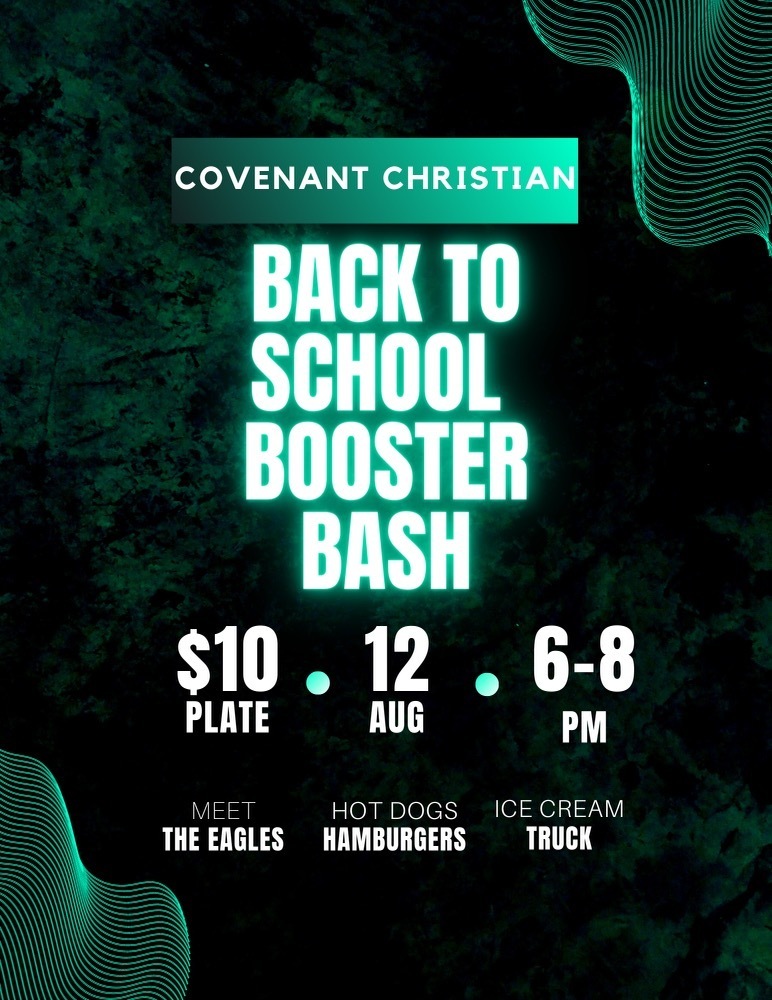 Parent Orientation meeting August 9th, 7pm! Looking forward to seeing everyone for the start of another year! Go Eagles!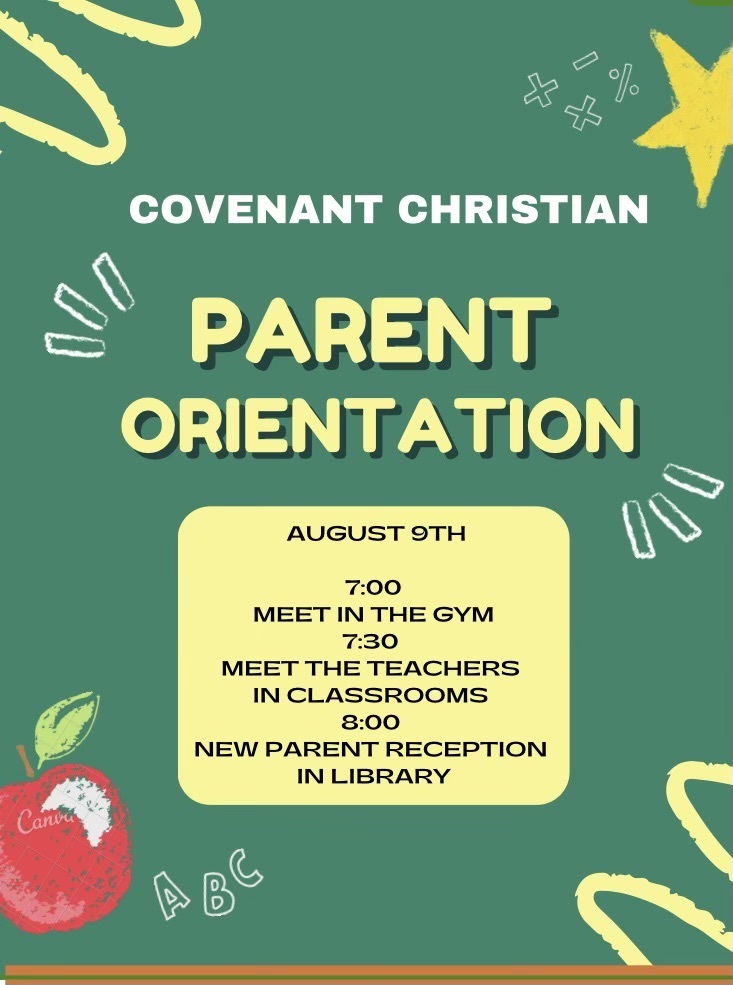 Congratulations to our 2022-2023 Covenant Christian Ambassadors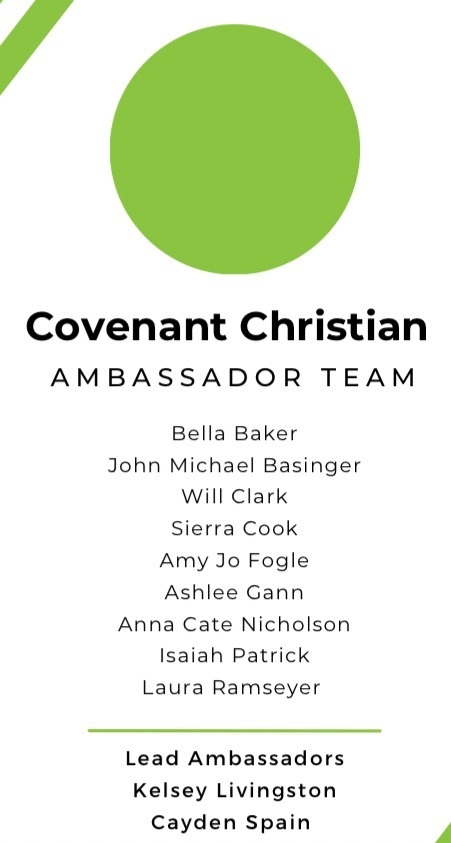 Back2School Booster Bash! Dinner + Meet the Eagles + Dunkin' Booth + Chubby Hubby Ice Cream Truck & More! All teams recognized 🦅 Pre-order dinner Venmo @ccsboosters $10 each includes hamburger, hot dog, chips & drink. Family dinner free with Booster membership beginning at $50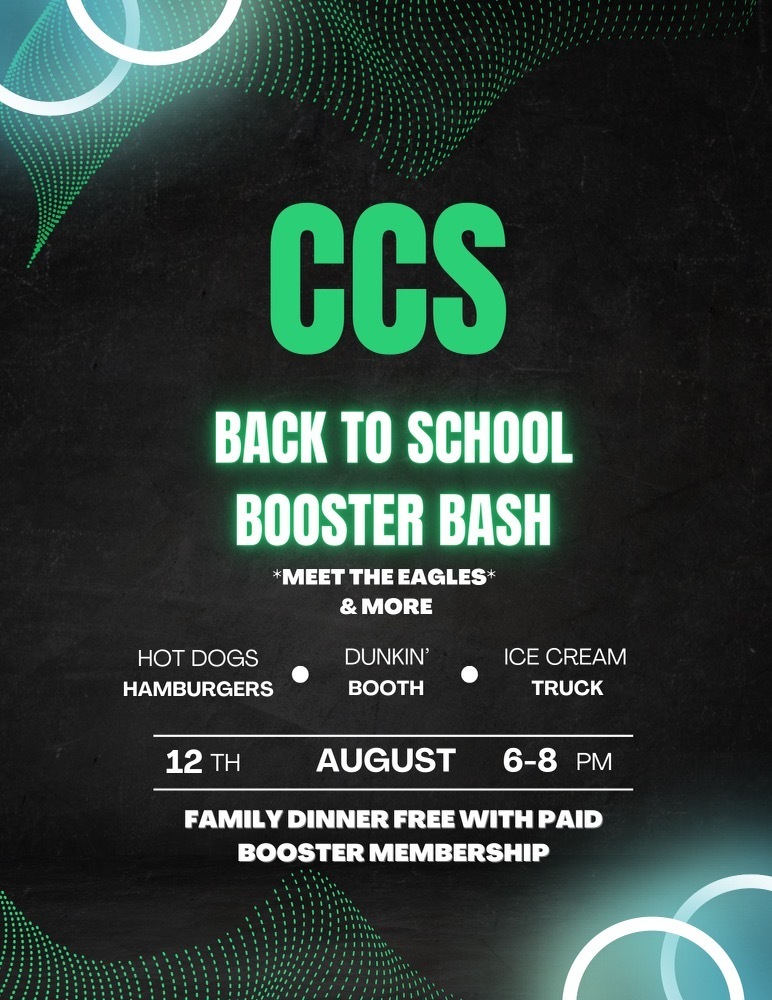 Lauren Thompson wins consolation bracket In the last Junior Circuit for the summer for 12U, played at Wilson. Way to go Lauren! What a summer for Eagles tennis. We are so proud of each of our athletes!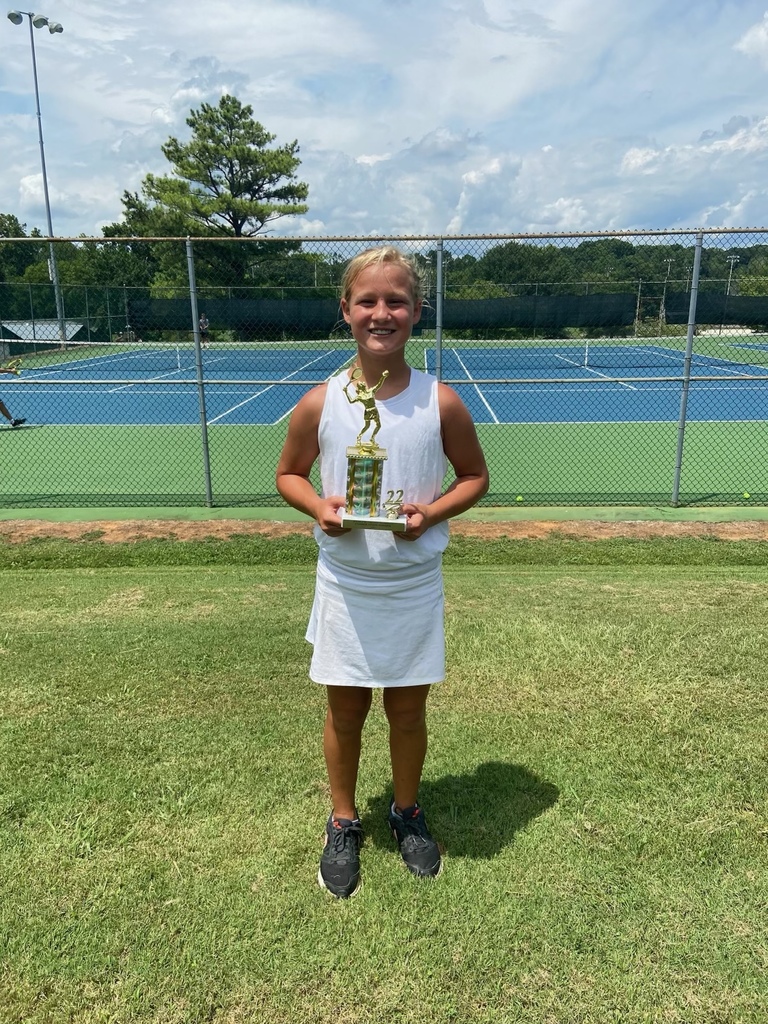 Covenant Family, join us for a work day tomorrow 8 am to 1pm! Students 7th - 12th grade are welcome without a parent, with pickup by 12:30. Parents are invited to join! Hot dogs and cokes will be served. Please bring a water bottle. Come and stay as your schedule allows.
All the little legends-in-the-making enjoyed basketball camp so much! We all loved an appearance by the legends Peaches Winston and Bobby "Tuck" Montgomery. Camp ended with "jersey" day.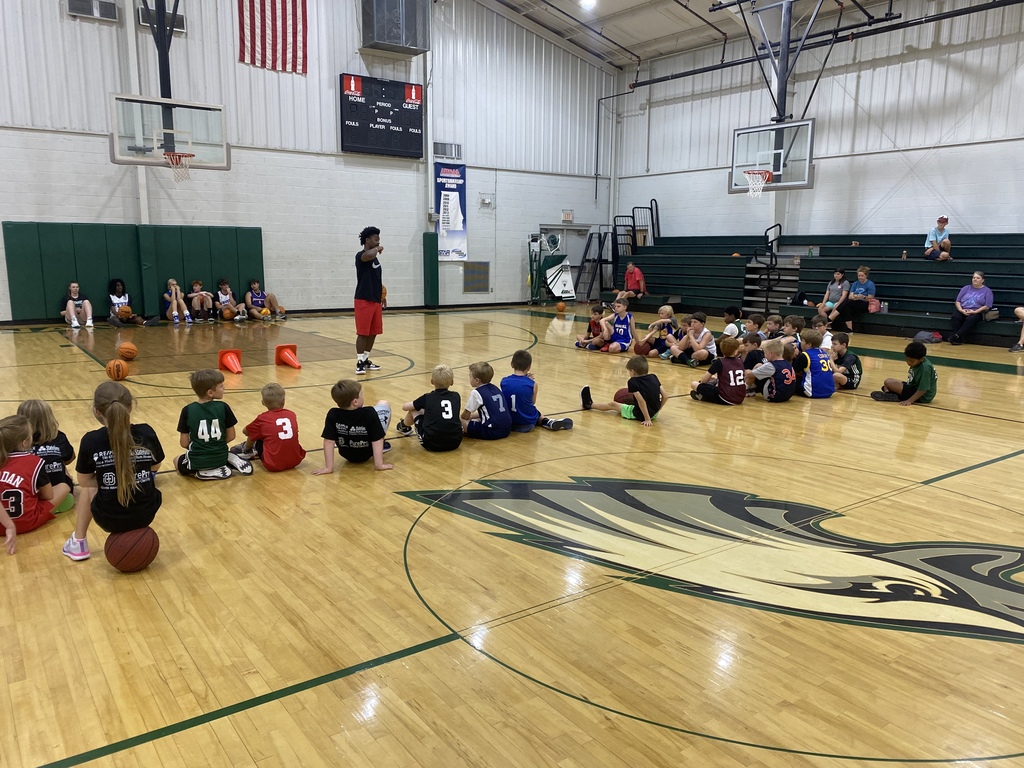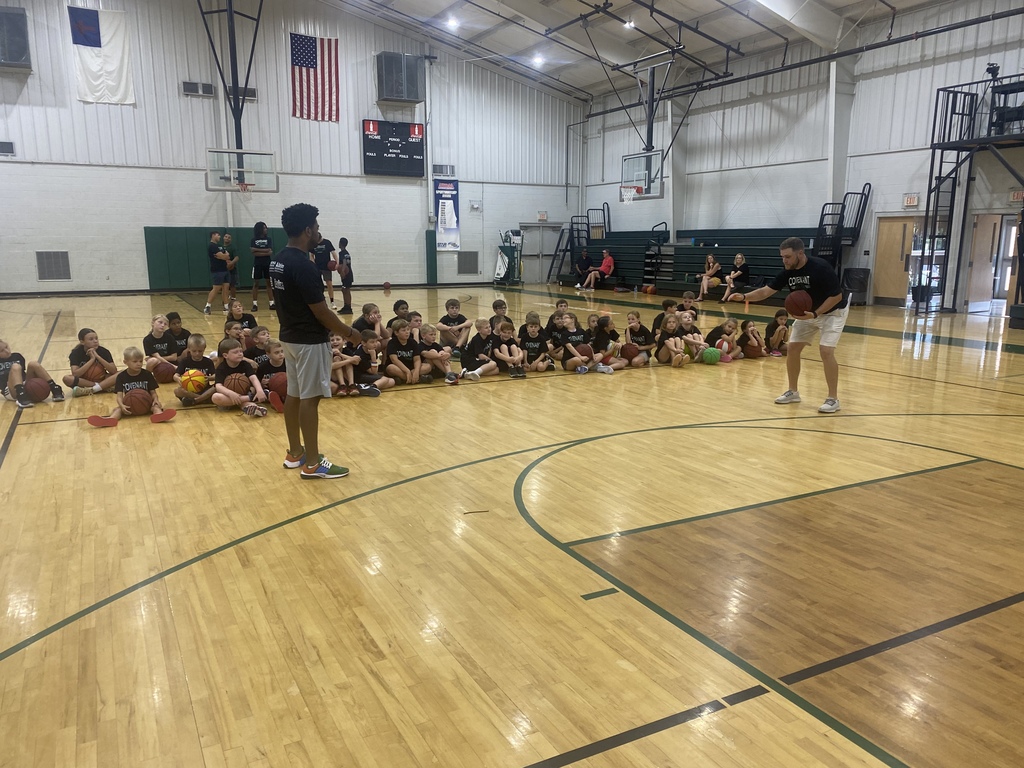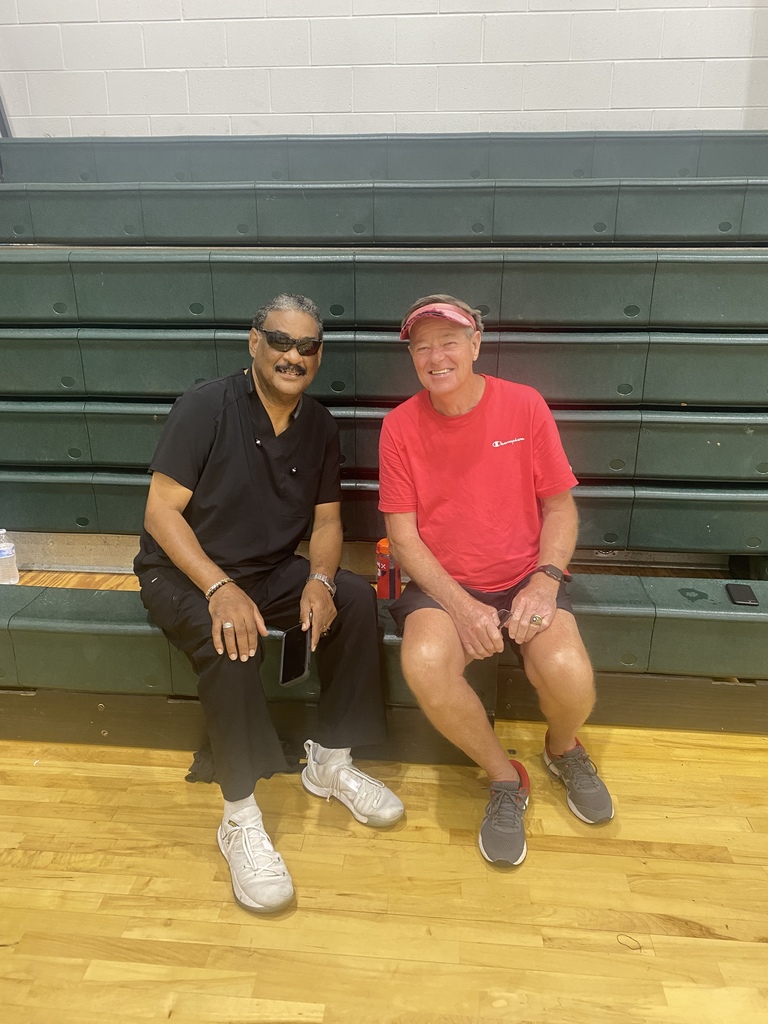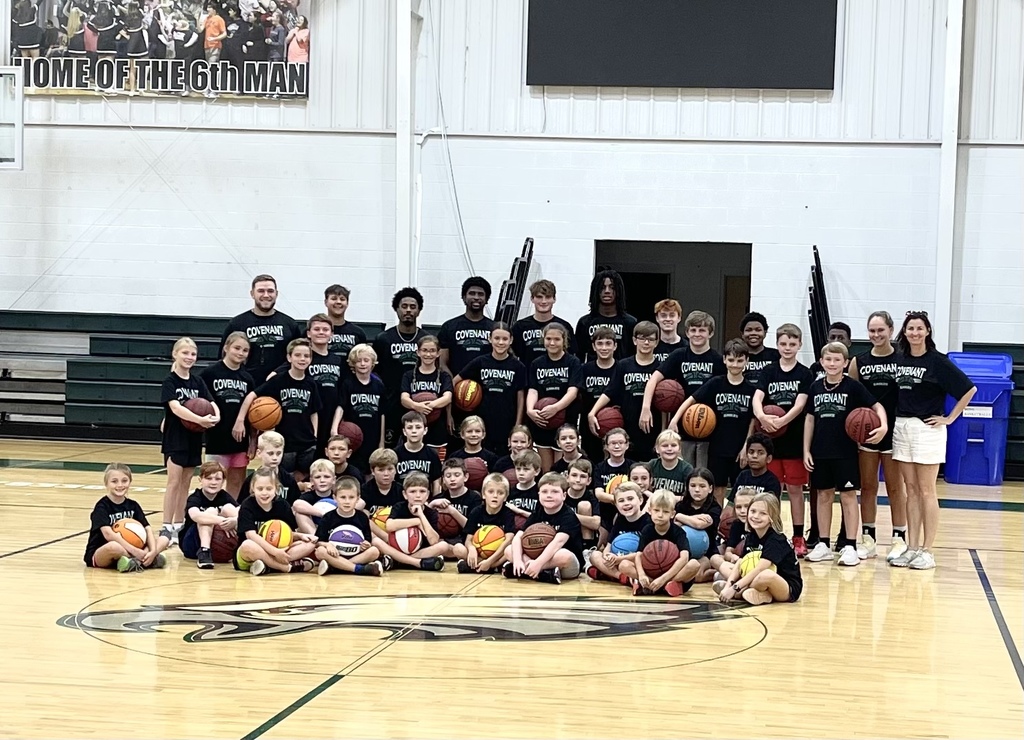 It's not just the weather that's hot. The Eagles Tennis players are setting courts ablaze this summer. In the Cypress Junior Circuit Boys 15U, Zack Bell took 1st place and Colin Thompson is the consolation winner! For 18U girls, Zoe Griffin was the consolation winner.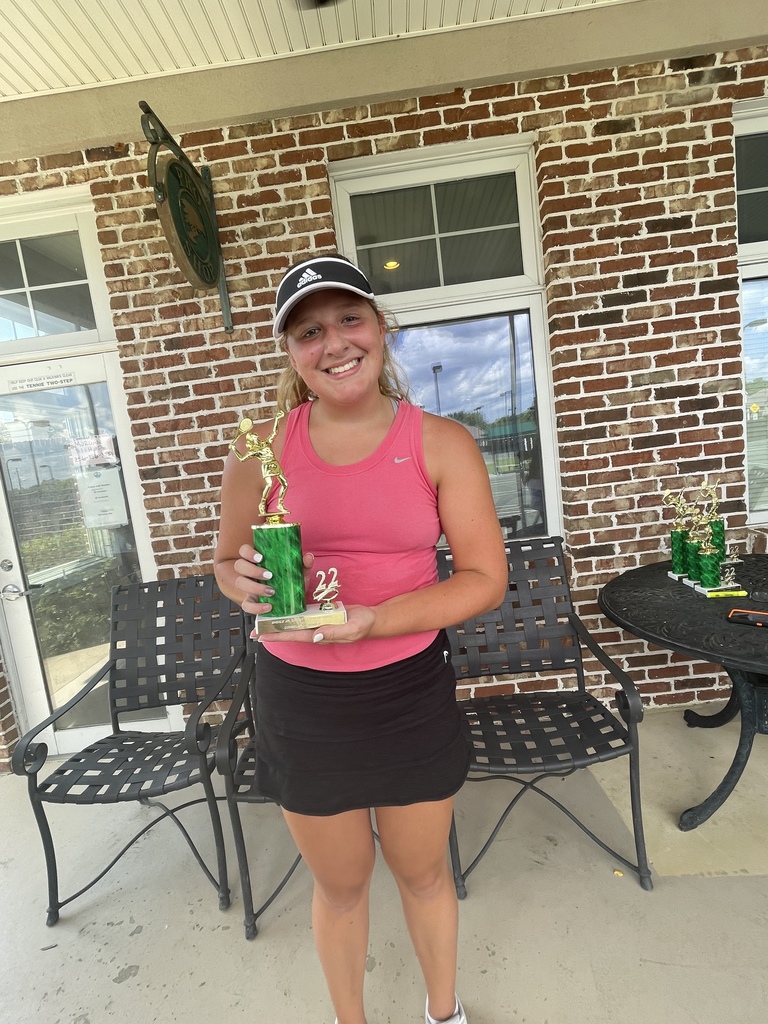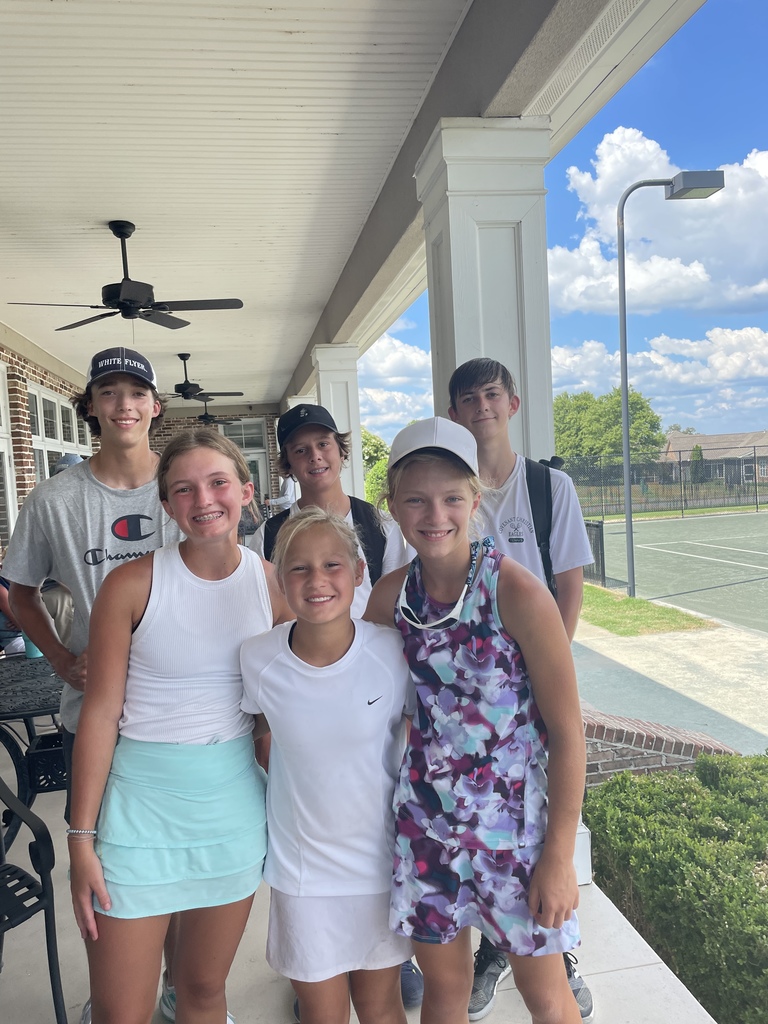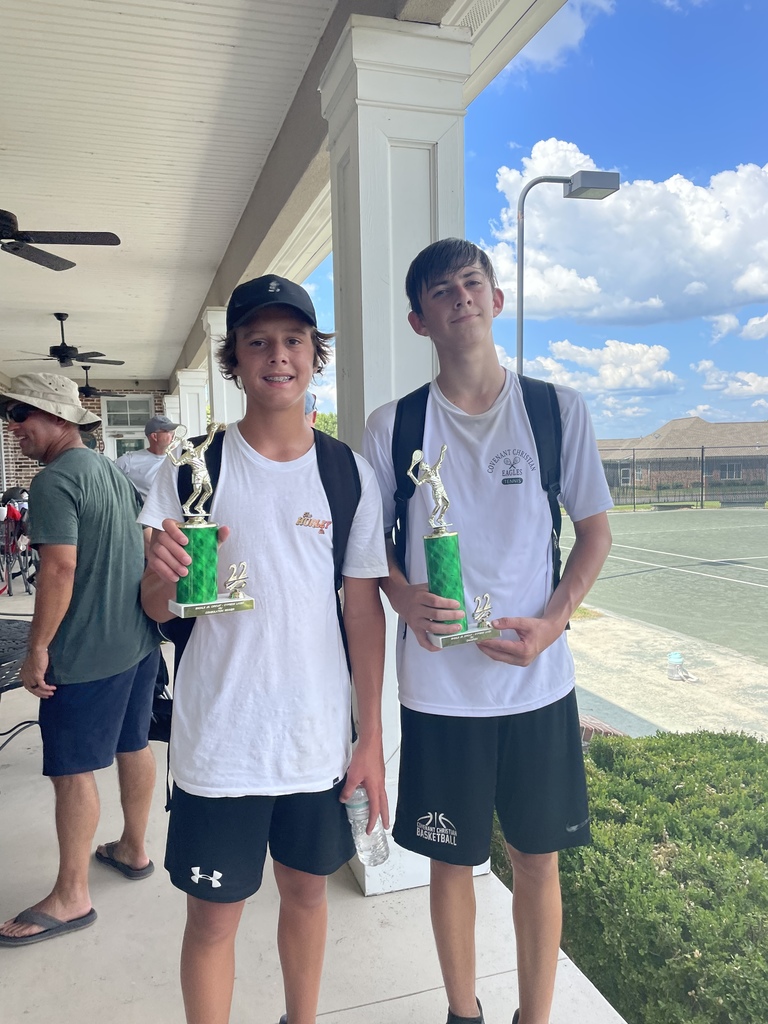 Ashlee Gann plays today at 4:00 in Montgomery in the North vs South volleyball matchup for the 2022 AHSAA Summer Conference All Star Week! You can stream live on the NFHS network at 6:45 to watch the action. Good luck Ashlee and Go North!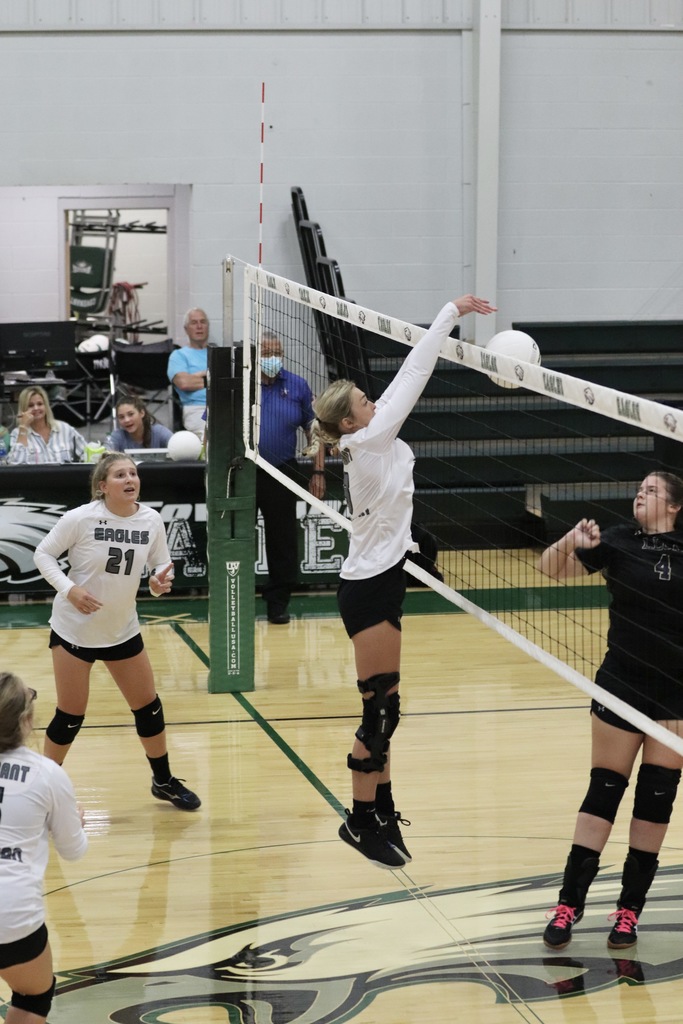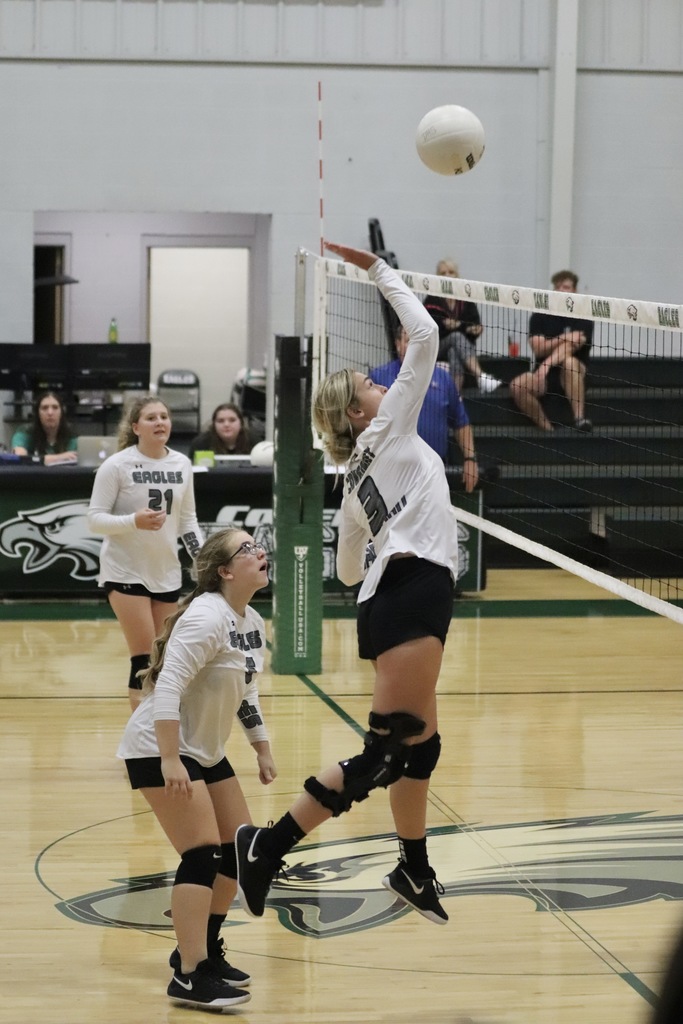 Good morning Covenant Family. The Development Department would like to welcome you back to school with the option of buying these two shirts. Please state "Eagle/size of shirt" or "cheetah/size of shirt" in comments below. Payment can be cash or check when they arrive or venmo @jennifer-karr-9. Shirts are due in first week of school. Order closes Thursday at noon. Proceeds will be used to update the front bathrooms and other marketing expenses.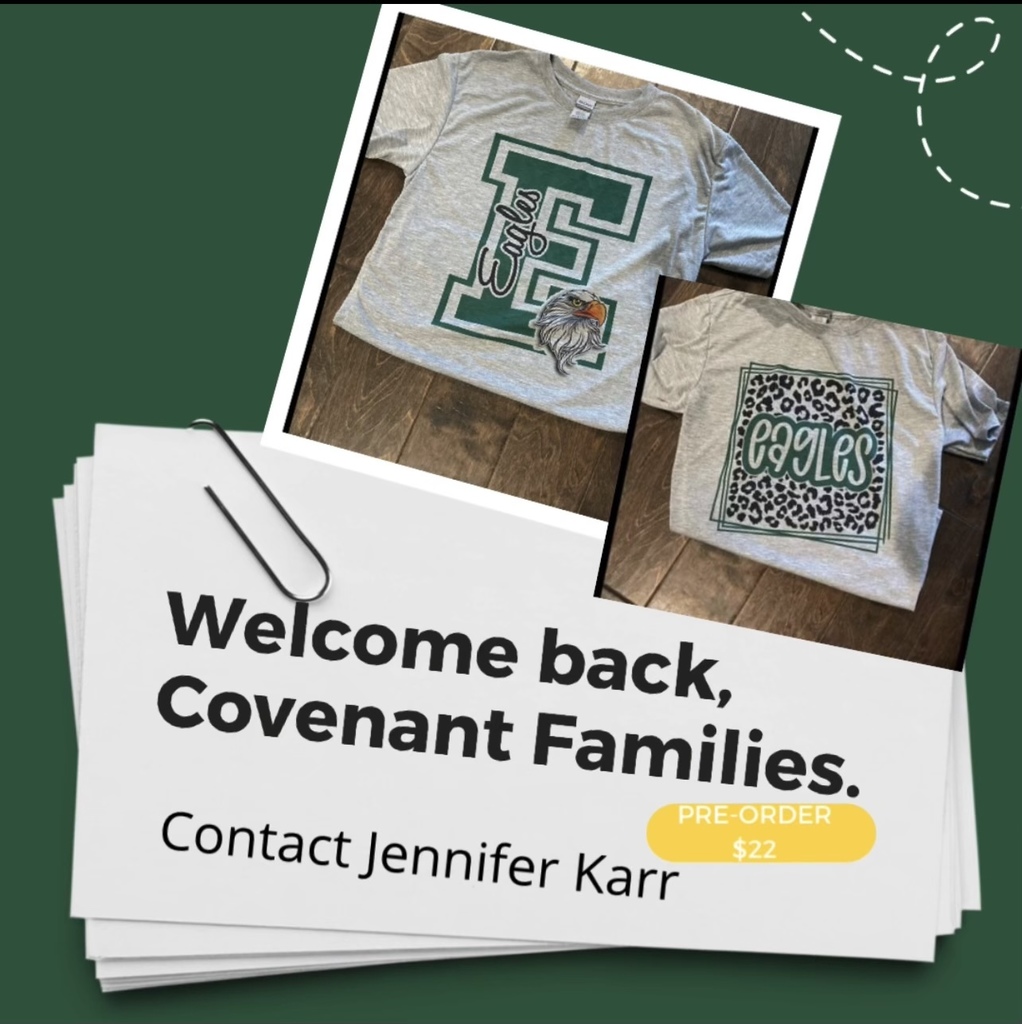 It is 2022 AHSAA Summer Conference All Star Week! Tonight, Bret Waldrep coaches the North in the North vs South basketball game in Montgomery! You can stream live on the NFHS network at 6:45 to watch the action. Good luck Bret Waldrep and Go North!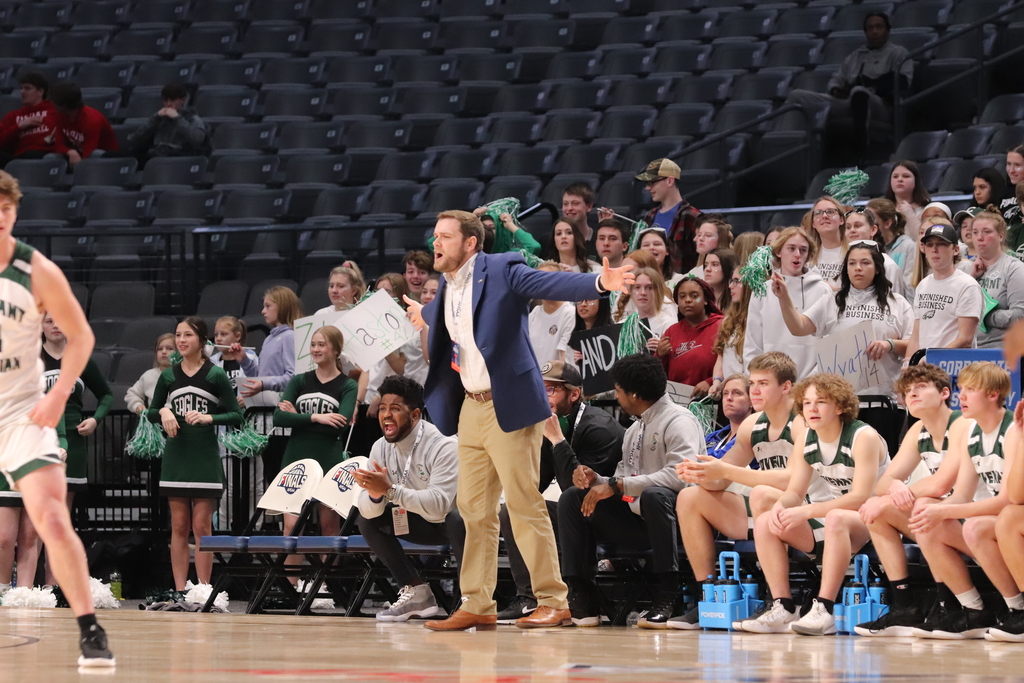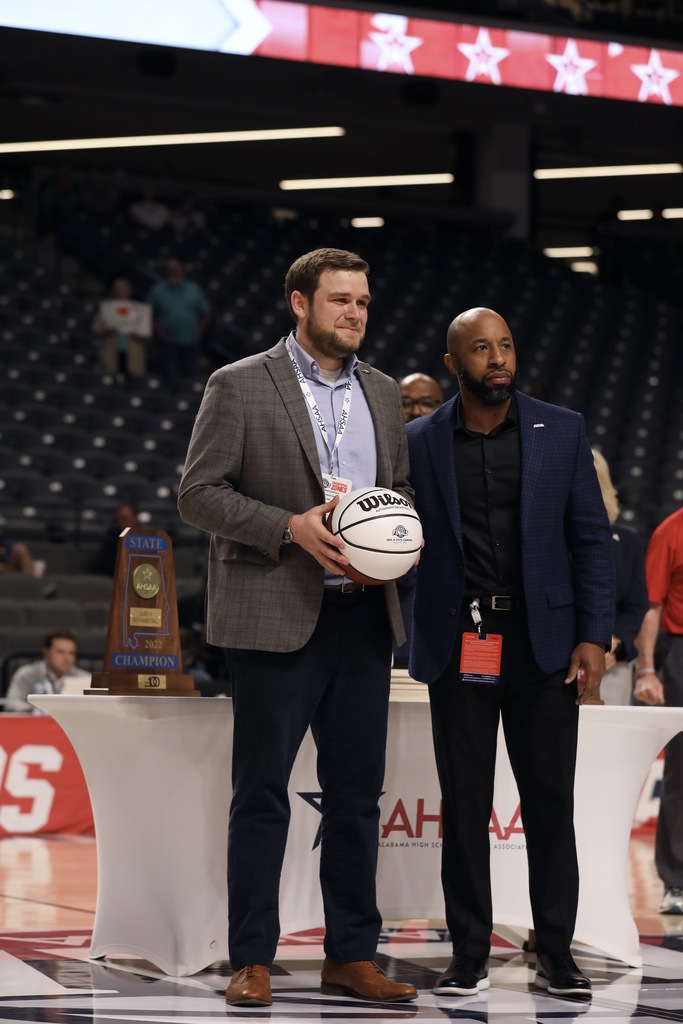 Volleyball pre-season scrimmage games are underway all day today in Russellville. The Lady Eagles are in action.